Medical school can be exhausting. When you're studying for hours, it's hard to find the motivation to cook healthy meals and to exercise. But, as you know, staying in shape is important for both your physical and mental wellbeing. Here are some simple tips to help you keep in shape despite a full study schedule.
Bring packed food
On less busy days, set aside some time to prepare healthy meals and snacks for the rest of the week. Having something nutritious on hand makes it easier to resist hitting the vending machine in the library and splurging on chips and chocolate while you study. Plus, it can be a huge money saver!
Combine exercise with other daily activities
There's a lot of little ways to sneak some extra exercise into your daily routine. Try taking the stairs instead of the lift, parking in the furthest carpark from your classroom or get off the train, tram or bus a couple of stops early if you're catching public transport. Whenever possible, try riding or walking to your destination.
Multi-tasking
Exercise doesn't have to take time out of your studies. You can read your notes while on the treadmill or work out your arm muscles with a resistance band. Just hold the band in each hand and stretch it as far as you can. Another easy exercise to do at your desk is the seated leg raise, which involves straightening out your legs and keeping that position for at least five seconds; then lowering your legs without your feet touching the floor. Try doing 15 to 20 reps.
Try Yoga
Yoga is not only a great way to exercise, but it can also help you de-stress. It teaches you to control your breathing and helps you be more mindful. Despite being low impact, yoga strengthens and tones your whole body.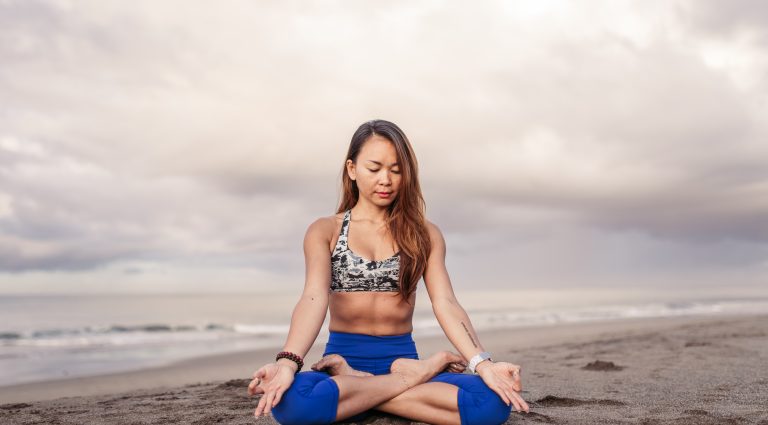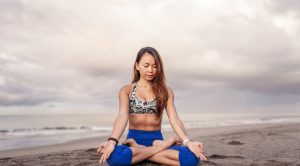 Stand while you study
What about every so often, prop your computer on a shelf and try working while you stand upright? Standing burns more calories than sitting and staying on your feet for long periods of time helps to strengthen your leg muscles.
Exercise balls
Sitting on an exercise ball can be good too, as your core muscles are forced to work to keep you from falling off. Stronger ab muscles helps to improve your balance and posture. But keep one thing in mind: sitting on it for too long can be tiring and may lead to slumping.
Split up your workout
If you don't have time for a long exercise session, you could split your workout into 10 or 15 minute blocks. Try one in the morning and one at night before you go to bed. Studies indicate that multiple short workouts are generally as effective as completing the same amount of exercise in one go. It's also more manageable for people with a hectic schedule!
Seek out an exercise buddy
Often it's harder to keep motivated when you're exercising alone. Having a friend or a classmate who you can workout with can help. It's also good to have someone you can talk to about any challenges you're having at uni to get another perspective on things.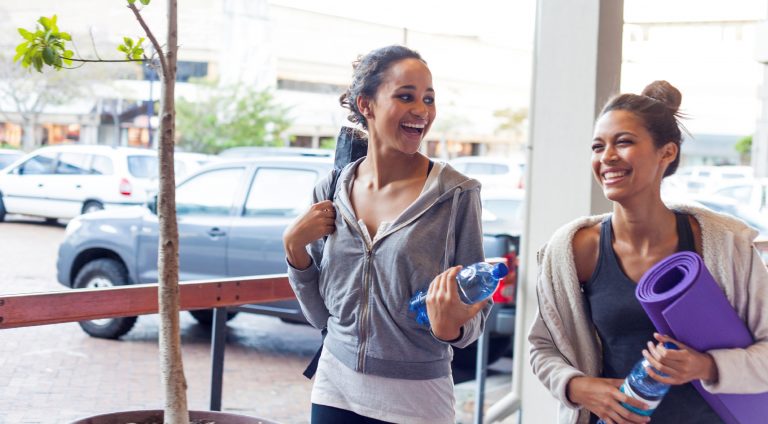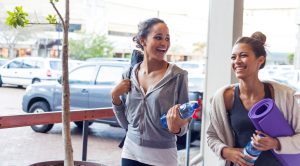 Take 'Instant Recess' breaks
If you prefer to break up your study with brief bursts of exercise, you could look up "Instant Recess" on YouTube. It goes for 10 minutes and involves an instructor leading you through low-impact dance movements. The workout will get your blood flowing without getting you too sweaty, so you shouldn't need to worry about changing into gym clothes.
Making your health a priority will not only help you feel better, it's likely to improve your study performance as well. Learning to prioritise your health now will help you form good habits that will place you in good stead for the long hours you'll be facing in the hospital wards during your training years.
* This article was outsourced to a freelance writer and provides research based on factual information. The information is general and is not intended to serve as advice. DPM Financial Services Group recommends you obtain advice concerning specific matters before making a decision.